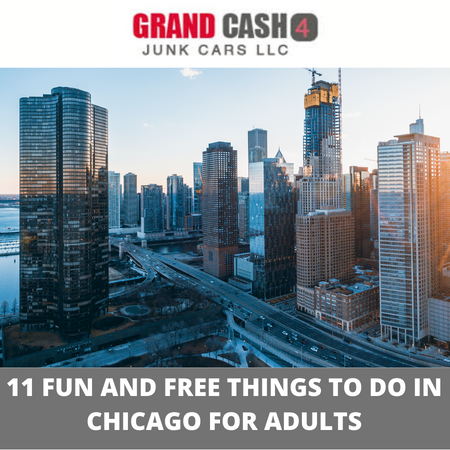 Are you looking for fun and free things to do in Chicago? This amazing city offers a variety of free activities for everyone to enjoy.
From the epic city skyline and vibrant neighborhoods to Lake Michigan's beaches and hidden gems, Chicago has something for everyone.
Whether you're seeking fun outdoors, cultural experiences or calming downtime, there are countless free events organized throughout the year, such as neighborhood festivals, movie nights in the park and local exhibitions at galleries and museums.
All the amazing options available in Chicago make it easy to have memorable experiences without breaking your bank account!
Is Chicago a fun city?
Yes, it is! Chicago is a vibrant city with a unique personality that makes it an incredibly fun place to explore.
From iconic landmarks like Navy Pier and Willis Tower to neighborhoods packed with history, culture, nightlife, art galleries, and top-notch museums, it's easy to find something to do in this city.
You can also find some of the best local restaurants featuring food from around the globe in Chi-Town.
There are also beautiful city parks and beaches dotting Lake Michigan that offer locals opportunities for fun in summer sunlight or snowy winter activities.
Whether you're looking for a weekend getaway or a lifetime of entertainment, Chicago offers a unique blend of fun activities that make it an unforgettable destination
And if you're looking to sell your old junk car in Chicago, call Grand Cash 4 Junk Cars today!! We buy junk, old, used, and even totaled cars – no matter the make or condition.
We'll put cash in your pocket on the spot and tow it away safely ensuring a hassle-free experience. Contact us at (773) 410-2135
What to do for free in Chicago?
Chicago is full of fun, free activities to keep you busy and entertained. Here are 11 fun and free things to do in this incredible city:
1. Explore the Lincoln Park Zoo.
The Lincoln Park Zoo is one of the most beautiful spots in Chicago. Located at 2001 N Clark St, this iconic zoological park is home to a wide variety of animals, from majestic elephants and lions to inquisitive penguins, lemurs and gorillas.
The zoo provides a perfect opportunity to explore the wonders of the animal kingdom firsthand while learning about conservation efforts and animal behavior.
After spending an afternoon in animal discovery and seeing these beautiful creatures first-hand, you can finish their day with a visit to an array of gift shops offering souvenirs from different habitats around the world.
Exploring the Lincoln Park Zoo promises hours of fun for any nature enthusiast!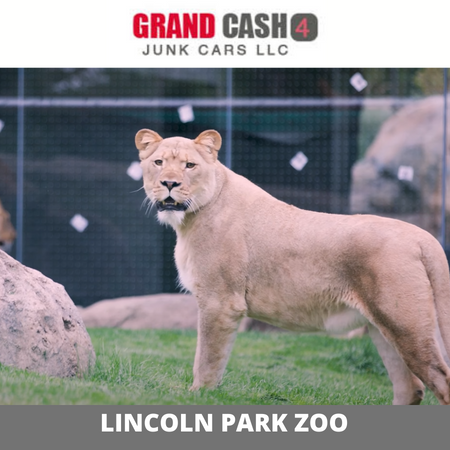 2. Visit the Smart Museum of Art.
The Smart Museum of Art is one of the city's most iconic cultural institutions. Located at 5550 S Greenwood Ave, this museum offers a wide range of exhibitions from classical to contemporary art from all over the world.
Visitors can enjoy permanent collections as well as special exhibitions featuring works by emerging and established artists, which will give you an insight into the variety of artistic expressions throughout history.
Whether you have a particular interest in a specific time period or are looking for something more abstract, the Smart Museum has something to offer everyone!
Best of all, admission is always free so anyone can walk through its doors and appreciate some of the great masterpieces that reside here.
3. Stroll through the Millennium Park.
Millennium Park is the iconic green space in downtown Chicago. Located at 201 E Randolph St, it's equipped with plenty of attractions that can be enjoyed by all ages.
Here you can find an array of gardens, sculptures, and fountains that reflect the city's unique beauty and culture. You can also take part in year-round activities like yoga classes or seasonal events such as ice skating during winter months.
The iconic Crown Fountain is one of the park's most spectacular attractions – composed of two fifty-foot glass block towers with faces that project from each side and disperse water through their mouths into a shallow water pool below.
At night, it transforms into a light show where different colored LEDs reflect off of the fountain's ice-like surface.
This park offers an amazing chance to appreciate the outdoors while still being in the middle of a bustling metropolis. It's definitely worth a visit!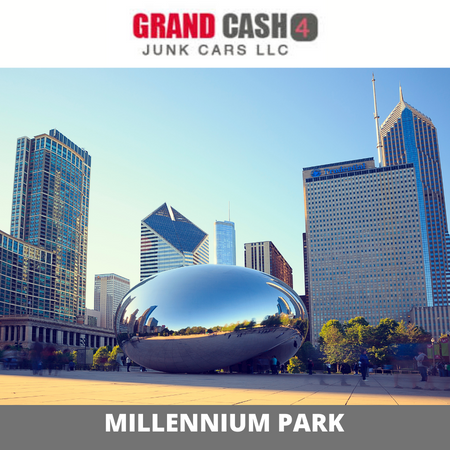 4. Relax in the sun on Ohio Street Beach.
Ohio Street Beach is a great spot to relax in the sun and take in beautiful views of Lake Michigan. Located at 600 Lake Shore Dr, it's one of the most scenic beaches to be found in Chicago.
Here you can spend an afternoon playing beach volleyball or simply listening to the waves crashing against the shore, all without having to leave the city limits!
During the summer months, lifeguards are on duty to ensure guests remain safe while participating in their favorite beach activities.
The beach also has plenty of amenities for visitors such as food kiosks, showers and restrooms – making it perfect for a day out with family and friends.
Best of all, admission is always free.
5. Admire nature at Lincoln Park Conservatory.
Lincoln Park Conservatory is the perfect destination to admire nature and escape the city hustle and bustle. Located at 2391 N Stockton Dr, this lush conservatory is home to a wide variety of plants from tropical rainforests, desert landscapes and aquatic habitats.
Visitors can explore four distinct areas – Show House, Palm House, Fern Room, and Orchid House – as well as outdoor gardens for an enriching experience with Mother Nature.
Not only will you be able to admire the plants up close, but you will also be able to participate in educational activities such as plant walks, gardening, and horticulture classes.
The sights and smells of exotic plants from around the world will surely amaze you! Plus, admission is always free so everyone can enjoy this beautiful place.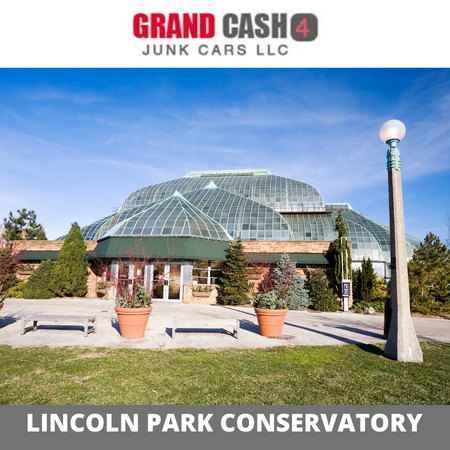 6. Exercise on the Lakefront Trail.
The Lakefront Trail is an 18-mile multi-use path stretching from the north side of Chicago to the south side. It's great for walking, running, biking and rollerblading – providing plenty of opportunities to get active outdoors!
Here you can admire breathtaking views of Lake Michigan as well as different monuments and sculptures along the way.
Additionally, there are also various beaches and parks scattered throughout where you can take a break or have a picnic lunch.
Whether you're looking for a leisurely stroll or an intense workout session, you'll be sure to find something that fits your needs on this incredible trail!
It's truly one of the best ways to get out in nature while still being in the city.
So, if you're looking for a great way to exercise while exploring Chicago, the Lakefront Trail is definitely worth checking out!
7. Request a free tour at the Chicago Cultural Center.
The Chicago Cultural Center is a great way to explore the city's history and culture. Located at 78 E Washington St, it offers free tours so you can learn more about all of its amazing exhibits.
These include works of art, sculptures, rare artifacts and even a grand piano! In addition, there's a variety of programs like lectures, concerts and films throughout the year where guests can participate in an array of activities.
The building itself is also worth visiting – it was constructed in 1897 using pink granite and features two stained glass domes with beautiful mosaics inside.
No matter what your interests are, this center has something for everyone and is sure to leave you with unique memories from your visit.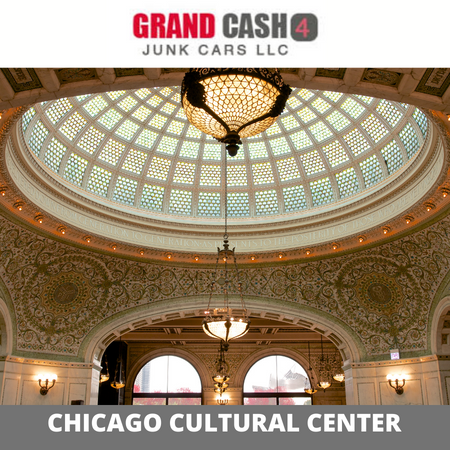 8. Learn about photography at the Museum of Contemporary Photography.
For those interested in photography, the Museum of Contemporary Photography is a must-see. Located at 600 S Michigan Ave, it features an extensive array of prints, videos and multimedia installations from around the world.
Here you can explore works by renowned photographers such as Annie Leibovitz, Nan Goldin and Cindy Sherman just to name a few!
Plus, there are various workshops and programs throughout the year where visitors can learn more about the art form from experts.
The museum also has state-of-the-art galleries for showcasing temporary exhibitions so you'll always have something new to discover – making it a great destination for any photography enthusiast.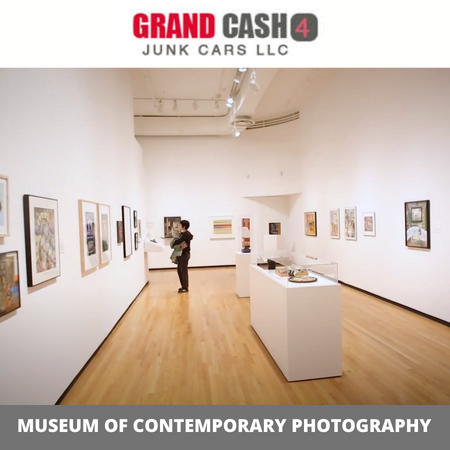 9. Spend an afternoon at the Chicago Riverwalk.
The Chicago Riverwalk is a great place to spend an afternoon in the city. Stretching from Lake Michigan to Wolf Point, it offers visitors plenty of opportunities to explore and relax.
Visitors can admire stunning views of the skyline, visit various shops and restaurants, or simply take a stroll along the banks of the river. Plus, there are plenty of activities available such as kayaking or boat tours which offer an even more unique experience!
The Riverwalk is unique in that it allows visitors to watch and interact with stunning landscapes while still staying near the heart of downtown Chicago.
It's a great way to get out in nature while still being in the heart of Chicago – so don't miss out on this incredible destination!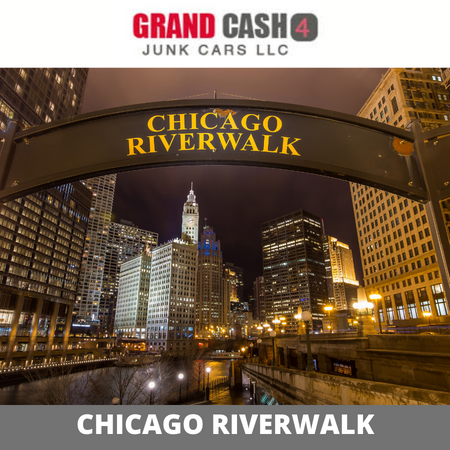 10. Visit Buckingham Fountain.
Buckingham Fountain is one of Chicago's most iconic landmarks. Located in Grant Park, it is a popular spot for tourists and locals alike.
The fountain was built in 1927 and features four major sea horses that represent the four states bordering Lake Michigan – Illinois, Wisconsin, Indiana and Michigan.
It also has more than one hundred jets of water shooting up to a height of fifteen feet!
Visitors can enjoy breathtaking views of the lake as well as various sculptures and monuments nearby.
Plus, there are plenty of events held here throughout the year making it an even better place to visit – so be sure to check out Buckingham Fountain if you're ever in Chicago.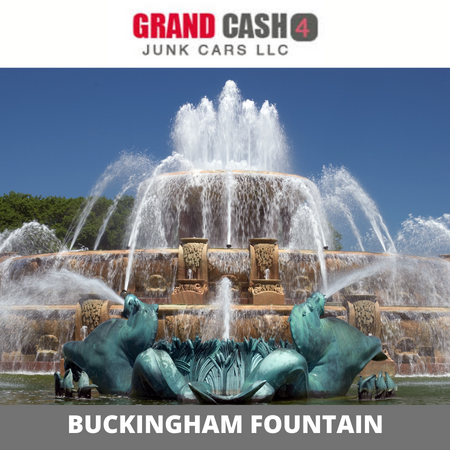 11. Learn about culture at National Museum of Puerto Rican Arts and Culture (NMPRAC)
The National Museum of Puerto Rican Arts and Culture (NMPRAC) is a great place to learn about the history, culture, and art of Puerto Rico.
Located at 3015 W Division Street in Humboldt Park, it features exhibitions that highlight the unique aspects of this Caribbean island while also exploring its complicated colonial past.
Visitors can admire paintings, sculptures and artifacts from various parts of the island. There are also interactive installations which help to bring exhibits to life for guests.
In addition to viewing artwork, visitors can attend lectures and workshops during which experts discuss topics related to Puerto Rico's heritage and culture.
The museum also hosts events like movie screenings or concerts throughout the year – making it a great place to visit for anyone interested in learning more about this beautiful island.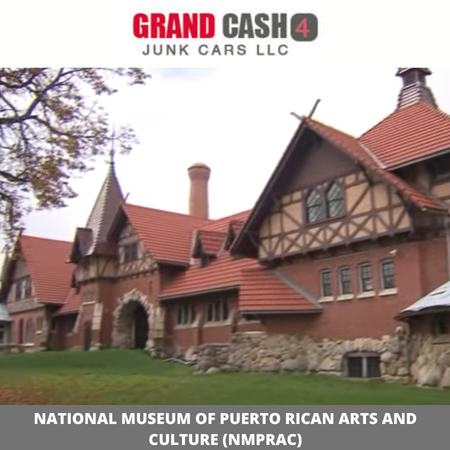 Call your friends and visit these places without spending money!
Chicago is full of amazing and free activities, so why not call your friends and visit these places without spending money? Whether you're looking for art, culture, or nature, there are plenty of things to explore in the city.
From visiting the Museum of Contemporary Photography to strolling along the banks of the Chicago Riverwalk, there are plenty of ways to experience all that Chicago has to offer without breaking your budget.
Plus, with events like movie screenings or concerts at NMPRC – you can make visits to these attractions even more special!
So don't hesitate – grab your friends and start exploring! The best part about discovering new things in Chicago is that it doesn't have to cost a fortune.